NSPE-CO wishes you well during this challenging time.
The world finds itself today in a crisis unlike any in recent memory. As you strive to stay on top of your professional and personal life remember that NSPE is a resource for you.
Covid-19 has been a major issue for all of us. We hope that you, your loved ones and colleagues are safe from the health impact, and that you and your business are weathering the economic impact. NSPE has a number of Covid-19 resources available at NSPE.org.
One of the most helpful tools, is a compilation of governmental actions across the country, which is available by clicking the link below
State by State Covid-19 Governmental Action
State of Colorado resources:

NSPE-CO Awards
The NSPE-CO Awards honor excellence in Engineering in Colorado, as well as educators and students. The In person awards for 2020 have been postponed due to the challenges hosting a large gathering while social distancing.
Click here for a digital version of the printed program for the 2019 NSPE-CO Awards, including information an all of the awardees.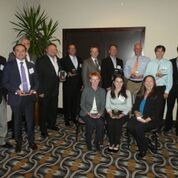 Thank you to our sponsors including:
PLATINUM: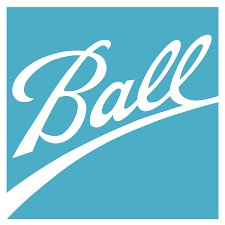 GOLD:

Threats to Licensure in 2018 (Archive)
Two bills under consideration this legislative session threaten the licensure of Professional Engineers in Colorado (as well as other licensed professions). NSPE-CO has been monitoring these bills and working to defeat them. Licensure of professional engineers is critical to protecting the health, safety and welfare of the public. The practice of engineering is not a right but is a privilege granted only to those who hold the proper qualifications. Licensing boards and governing jurisdictions are necessary to regulate the profession. BOTH BILLS LOST IN COMMITTEE DURING THE LAST FULL WEEK OF THE LEGISLATIVE SESSION.
SB18-193 Limit State Agency Occupational Regulations was called The Right To Earn A Living Act. The bill would prohibit state agencies from imposing a personal qualification requirement in order to engage in a profession or occupation unless the agency can show that the requirement is demonstrably necessary and narrowly tailored to address a specific, legitimate public health, safety, or welfare objective. The bill would have required that prior to July 1, 2019 all state agencies review the regulations promulgated or administered by that agency and that any regulation not meeting the specific criteria in the bill be repealed. SB18-193 passed the Senate, but lost in committee in the House on Wednesday May 2nd. You can read the text of SB18-193 here.
SB18-236, Least Restrictive Regulation Professions and Occupations has many similarities to SB18-193, though it generally does not address health safety and welfare of the public (except for the cleanliness of facilities). The bill requires the department to find present, significant, and substantiated harm to consumers before recommending regulation. The bill further requires the department to recommend only the least restrictive regulation necessary to address the harm. Licensing is only allowed after other least-restrictive options including market competition, third party and consumer generated reviews, private certification and bonding.
This legislation requires the Department of Regulatory Agencies to presume that consumers are sufficiently protected by market competition and private remedies, and to create occupational regulations only where the department finds credible evidence of a present, significant, and substantiated harm to consumers. This represents a fundamental shift from the current system of licensure which has long protected the citizens of Colorado. Read the text of SB18-236 here.
NSPE-CO is the interdisciplinary professional engineering organization dedicated to supporting members in the ethical and professional practice of engineering, preserving the health, safety and welfare of the public while promoting the growth and development of the profession.

Colorado's Michael Aitken, P.E, F.NSPE Completes Service on NSPE National Board
Michael E. Aitken, P.E., F.NSPE served as the 2018–2019 President of the National Society of Professional Engineers (NSPE). He is the first Colorado Professional Engineer to lead the national society. He completed service on the national board as Immediate Past President in July 2020. We thank him for his service!
He is a mechanical engineer with more than 25 years' experience in the fields of engineering, project management, property condition inspections and expert witness testimony. He is currently the Vice President of MEA Consulting Engineers which he founded with his wife in April 2000.
Long active in both the National Society of Professional Engineers and its state affiliate, NSPE-Colorado, Mr. Aitken he has been president of NSPE-Colorado and a member of NSPE's Board of Directors, House of Delegates, Budget & Finance Committee, Audit Committee, and PE Conference Task Force. In 2016 he was named a NSPE Fellow.
Mr. Aitken received his BS in Mechanical Engineering Technology from the Metropolitan State College in Denver and is registered as a Professional Engineer in 28 states. He has also attained LEED® AP O+M certification, the recognized standard for design sustainability. Michael is a Certified Commissioning Authority through the AABC Commissioning Group.
Mr. Aitken volunteers as a coach and mentor with FIRST Robotics and the FIRST Lego League to encourage elementary, middle and high school student to pursue a career in engineering. He also mentors college students and young engineers on the value of engineering licensure and the importance of giving back to their profession. Aiken was recognized at the 2018 NSPE-CO Awards with "the Gene Burdick Award."
NSPE-CO Education Foundation
The NSPE-CO Education Foundation is a 501(c)(3)
Organization, supporting engineering and scientific
educational activities of the National Society of
Professional Engineers—Colorado, including Bridge
Building for high school students, MATHCOUNTS
for junior high school students, and other
educational programs and scholarships.
Congratulations to the participants in the High School Bridge Building Contest!
About Bridge Building:
The annual Model Bridge Building Contest is a statewide program aimed at providing interaction and communication among practicing engineers, high school students, and other professionals. Its underlying objectives are to enhance the appeal of engineering careers to high school students, begin establishing their relationships with the professional community, and improve the prospects that such careers will be mutually beneficial to both society and the individual.
The top winners from each region in the state competition are eligible to advance to the International Contest. A student from Parker, Colorado took first place in the International competition and received a four year scholarship to the Illinois Institute of Technology!
Click here for the Bridge Building main page.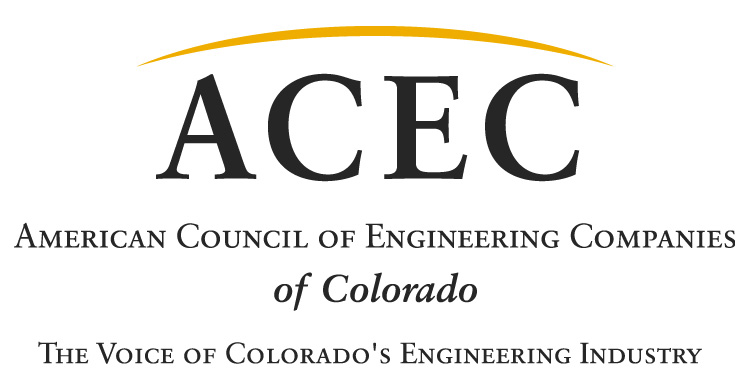 First Place Prizes of a $2,000 scholarship for the winning student who enrolls in an accredited Engineering program, courtesy of ACEC-Colorado and the National Society of Professional Engineers- Colorado Education Foundation.