MATHCOUNTS
MATHCOUNTS is a national math enrichment, coaching & competition program that promotes middle school mathematics achievement in every U.S. state & territory. For more than 30 years MATHCOUNTS has been one of the most successful education partnerships involving volunteers, educators, industry sponsors & students.
The MATHCOUNTS mission: To increase interest and involvement in mathematics among all middle school students in order to assist in developing a technically literate population essential to U.S. global competitiveness and the quality of life.
How does the MATHCOUNTS program work? In Colorado, the program is made possible by the National Society of Professional Engineers–Colorado (NSPE-CO). Schools register with MATHCOUNTS and receive coaching and testing materials and begin in September preparing for regional competition that is held in February with state finals in March. Topics include algebra, probability, approximation, geometry, and statistics. Problems fit in 6th, 7th, and 8th grade curriculum across the country. Problems are designed to accelerate students' interest and achievement in mathematics.
How do your math skills stack up against the MATHCOUNTS students?
Learn all about MATHCOUNTS and test your math skills at the February 28th Central Chapter dinner meeting. The meeting is at Hacienda Colorado, at 4100 East Mexico Ave., Denver CO 80222
Near Colorado Blvd. and I-25. Tickets are just $30 and include a fajita buffet dinner and 1 pdh hour.
We'll have a presentation by Colorado MATHCOUNTS coordinator Noelle Cochran, P.E., F.NSPE. She'll be bringing the MATHCOUNTS buzzers and questions so you can experience a bit of MATHCOUNTS!
Click here to RSVP for this special dinner meeting!
Take the 2019 Milton F. Lunch Ethics Contest Challenge!

Download the full contest flyer (PDF)

All current NSPE individual members through their NSPE state societies and NSPE chapters (including student chapters) are invited to participate in the 2019 NSPE Milton F. Lunch Ethics Contest.

This year the winning entry will receive an award of $2,000 to the author provided by NSPE, a certificate, and recognition in PE magazine.

How to Participate
NSPE's Board of Ethical Review is furnishing you with two different fact situations to choose from regarding the ethics of engineers, or you can submit your own case! Please choose either of the two situations (or use your own case) and develop an essay, video, photo essay, poster, or PowerPoint presentation, which could include embedded videos/sound, etc., to demonstrate your understanding of the facts and the NSPE Code of Ethics. Contestants are asked to read the facts of the case, then develop a discussion and conclusion to respond to the included question(s). Contestants should also provide references, citing specific sections of the NSPE Code of Ethics for Engineers. A copy of the NSPE Code is attached for your reference. Contestants may also want to check the NSPE Board of Ethical Review's website for additional cases decided by the BER.

Contest Rules
All entries must be received by Monday, April 15, 2019. E-mail or mail entries to:

2019 NSPE Milton F. Lunch Ethics Contest
NSPE Legal Department
1420 King Street
Alexandria, VA 22314
E-mail: legal@nspe.org


The contest is named for NSPE's former general counsel, who played a key role in the founding of the NSPE Board of Ethical Review.
The NSPE-CO Awards - Celebrating Excellence In Engineering

Thank you to everyone that joined us to celebrate excellence in the Colorado Engineering community.
The 2018 Honorees are:
High School Educator of the Year: Lindsay Fox of Erie High School
University Educator of the Year: Dr. P.K. Sen of Colorado School of Mines
Student of the Year: John Massale, P.E., Masters student at Colorado School of Mines
Young Engineer of the Year: Ricky Nguyen, P.E.
Project Manager of the Year: Jeff Sickles, P.E.
Woman Engineer of the Year: Margaret Brown, P.E.
Manager of the Year: Stanley Stoll, P.E.
Project of the Year: Canvas Stadium at Colorado State University (Martin/Martin Inc.)
The Gene Burdick Leadership Award: Michael Aitken, P.E., F.NSPE
CLICK HERE FOR THE AWARDS PAGE for more information.
Our thanks to Platinum Sponsor Martin/Martin Consulting Engineers for their support of the NSPE-CO Awards.
Thank you also to Silver Sponsors:


and our Bronze Sponsors:
Critical Guidance Engineering
The Law Office of James Nelson
NSPE-CO Central Chapter
Additional sponsorship opportunities are available, contact the state office at (303) 480-1160 for more details.
Awards will be presented Thursday October 25, 2018. CLICK HERE FOR THE AWARDS PAGE for more information
Threats to Licensure
Two bills under consideration this legislative session threaten the licensure of Professional Engineers in Colorado (as well as other licensed professions). NSPE-CO has been monitoring these bills and working to defeat them. Licensure of professional engineers is critical to protecting the health, safety and welfare of the public. The practice of engineering is not a right but is a privilege granted only to those who hold the proper qualifications. Licensing boards and governing jurisdictions are necessary to regulate the profession. BOTH BILLS LOST IN COMMITTEE DURING THE LAST FULL WEEK OF THE LEGISLATIVE SESSION.
SB18-193 Limit State Agency Occupational Regulations was called The Right To Earn A Living Act. The bill would prohibit state agencies from imposing a personal qualification requirement in order to engage in a profession or occupation unless the agency can show that the requirement is demonstrably necessary and narrowly tailored to address a specific, legitimate public health, safety, or welfare objective. The bill would have required that prior to July 1, 2019 all state agencies review the regulations promulgated or administered by that agency and that any regulation not meeting the specific criteria in the bill be repealed. SB18-193 passed the Senate, but lost in committee in the House on Wednesday May 2nd. You can read the text of SB18-193 here.
SB18-236, Least Restrictive Regulation Professions and Occupations has many similarities to SB18-193, though it generally does not address health safety and welfare of the public (except for the cleanliness of facilities). The bill requires the department to find present, significant, and substantiated harm to consumers before recommending regulation. The bill further requires the department to recommend only the least restrictive regulation necessary to address the harm. Licensing is only allowed after other least-restrictive options including market competition, third party and consumer generated reviews, private certification and bonding.
This legislation requires the Department of Regulatory Agencies to presume that consumers are sufficiently protected by market competition and private remedies, and to create occupational regulations only where the department finds credible evidence of a present, significant, and substantiated harm to consumers. This represents a fundamental shift from the current system of licensure which has long protected the citizens of Colorado. Read the text of SB18-236 here.
NSPE-CO is the interdisciplinary professional engineering organization dedicated to supporting members in the ethical and professional practice of engineering, preserving the health, safety and welfare of the public while promoting the growth and development of the profession.

Colorado's Michael Aitken, P.E, F.NSPE is NSPE National President
Michael E. Aitken, P.E., F.NSPE is the 2018–2019 President of the National Society of Professional Engineers (NSPE). He is the first Colorado Professional Engineer to lead the national society.
He is a mechanical engineer with more than 25 years' experience in the fields of engineering, project management, property condition inspections and expert witness testimony. He is currently the Vice President of MEA Consulting Engineers which he founded with his wife in April 2000.
Long active in both the National Society of Professional Engineers and its state affiliate, NSPE-Colorado, Mr. Aitken he has been president of NSPE-Colorado and a member of NSPE's Board of Directors, House of Delegates, Budget & Finance Committee, Audit Committee, and PE Conference Task Force. In 2016 he was named a NSPE Fellow.
Mr. Aitken received his BS in Mechanical Engineering Technology from the Metropolitan State College in Denver and is registered as a Professional Engineer in 28 states. He has also attained LEED® AP O+M certification, the recognized standard for design sustainability. Michael is a Certified Commissioning Authority through the AABC Commissioning Group.
Mr. Aitken volunteers as a coach and mentor with FIRST Robotics and the FIRST Lego League to encourage elementary, middle and high school student to pursue a career in engineering. He also mentors college students and young engineers on the value of engineering licensure and the importance of giving back to their profession.
NSPE-CO Education Foundation 2018 Golf Tournament
Thank you to everyone that participated in the 2018 Education Foundation Golf Tournament. Special thanks to Balu Bhayani who has coordinated the tournament for many years. Thank you for your many years of work Balu!
The NSPE-CO Education Foundation is a 501(c)(3)
Organization, supporting engineering and scientific
educational activities of the National Society of
Professional Engineers—Colorado, including Bridge
Building for high school students, MATHCOUNTS
for junior high school students, and other
educational programs and scholarships.
Congratulations to the participants in the High School Bridge Building Contest!
About Bridge Building:
The annual Model Bridge Building Contest is a statewide program aimed at providing interaction and communication among practicing engineers, high school students, and other professionals. Its underlying objectives are to enhance the appeal of engineering careers to high school students, begin establishing their relationships with the professional community, and improve the prospects that such careers will be mutually beneficial to both society and the individual.
The top winners from each region in the state competition are eligible to advance to the International Contest. A student from Parker, Colorado took first place in the International competition and received a four year scholarship to the Illinois Institute of Technology!
Click here for the Bridge Building main page.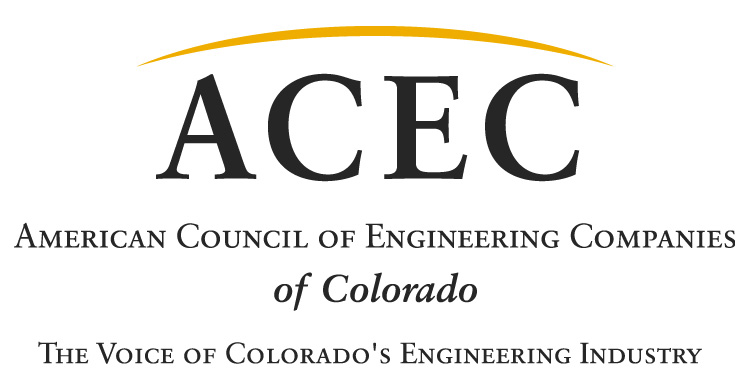 First Place Prizes of a $2,000 scholarship for the winning student who enrolls in an accredited Engineering program, courtesy of ACEC-Colorado and the National Society of Professional Engineers- Colorado Education Foundation.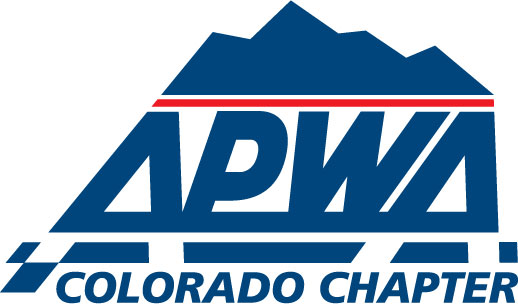 Second prize awards of $250 in each region courtesy of American Public Works Association - Colorado Chapter