NSPE Statement on the Autonomous Vehicle Pedestrian Fatality (March 20, 2018)
"NSPE is troubled to hear of the tragic pedestrian fatality in Arizona—the first fatal crash involving a fully autonomous vehicle. Our deepest condolences go out to the victim's family and all involved in this incident. In representing professional engineers and their commitment to upholding the public health, safety, and welfare, NSPE has long advocated for a comprehensive and informed approach to developing and deploying fully autonomous vehicles, and recently released a policy guide with guidelines to measure the safety readiness of these vehicles. Our hope is public policy decision-makers, regulators, manufacturers, and others will heed these guidelines and consider the major safety, technological, and ethical implications at stake to mitigate future accidents."
MATHCOUNTS
The Colorado MATHCOUNTS state competition is Saturday March 24th on the

University of Colorado Denver

Anschutz Campus.
MATHCOUNTS is a national math enrichment, coaching & competition program that promotes middle school mathematics achievement in every U.S. state & territory. For more than 30 years MATHCOUNTS has been one of the most successful education partnerships involving volunteers, educators, industry sponsors & students.
The MATHCOUNTS mission: To increase interest and involvement in mathematics among all middle school students in order to assist in developing a technically literate population essential to U.S. global competitiveness and the quality of life.
How does the MATHCOUNTS program work? In Colorado, the program is made possible by the National Society of Professional Engineers–Colorado (NSPE-CO). Schools register with MATHCOUNTS and receive coaching and testing materials and begin in September preparing for regional competitions held throughout February.
Get more details on MATHCOUNTS at http://mathcounts.coloradomath.org/
Ethical Duties in Practice: Cybersecurity and Mobility
Wednesday, March 28th Noon Our host is Knott Laboratory, LLC, 3987, 7185 S Tucson Way, Centennial, CO 80112.

At the March meeting we will explore two important ethical issues engineers increasingly face: protecting their employer and client confidential information from unauthorized cyber intruders, and ethically moving from one employer (or client) to another. Our discussion will highlight and incorporate market forces (such as reputation), common sense (always a good idea!) and applicable NSPE's Rules of Practice and Professional Obligations.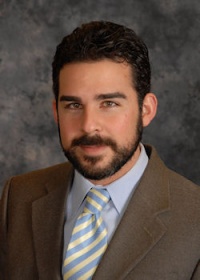 Our presenter is Eli Wald, Charles W. Delaney Jr. Professor of Law At the University of Denver Sturm College of Law. A legal ethics and legal profession scholar, Wald has written on a wide range of topics. Professor Wald's work has appeared in leading journals such as the Fordham, Stanford, University of Colorado and Wisconsin law reviews, and the Georgetown Journal of Legal Ethics. His articles have been cited in ABA ethics opinions and excerpted in legal ethics casebooks.
This Lunch and Learn is just $25 ($5 for students) and includes box lunch, the program, and a PDH certificate. Advance registration is required. REGISTER HERE.
NSPE-CO is the interdisciplinary professional engineering organization dedicated to supporting members in the ethical and professional practice of engineering, preserving the health, safety and welfare of the public while promoting the growth and development of the profession.
NSPE-CO Education Foundation 2018 Golf Tournament
2018 Marks the 25th Anniversary of the NSPE-CO Education Golf Tournament.
Date: Monday, June 25th 2018 8:00 AM shot gun start.
Location: The Club at Pradera, 5225 Raintree Drive, Parker CO 80134. Phone 303-607-5700
Fee: $ 150 per player includes coffee, range balls, green fee, cart, lunch and awards
Format: Four person scramble.
Payment must be made by June 15, make check payable to NSPE-CO EF. Mail cash or check to: Balu Bhayani, 6905 Blackhawk Place Colorado Springs CO 80919.
Contact Balu for corporate, breakfast, lunch and beverage cart sponsorship options.
Hole Sponsor ship: $ 150 per hole.
The NSPE-CO Education Foundation is a 501(c)(3)
Organization, supporting engineering and scientific
educational activities of the National Society of
Professional Engineers—Colorado, including Bridge
Building for high school students, MATHCOUNTS
for junior high school students, and other
educational programs and scholarships.
The NSPE-CO Awards - Congratulations to the 2017 Honorees

Congratulations to those honored at the 2017 NSPE-CO Awards. Details on the 2018 Awards, including nomination process and sponsorship opportunities are coming soon.
Dave Kreneck, P.E., F-NSPE 2017 Selection as NSPE Fellow
Ethan Alcazar (Eaton High School) - K-12 Student of the Year
Clinton Parapat (Colorado School of Mines 2017 Graduate) - University Student of the Year
Matt Bixby (Cherry Creek Challenge School) - K-12 Educator of the Year
Peter Marxhausen, P.E. (University of Colorado- Denver) - University Educator of the Year
William Pierce, P.E. (Knott Laboratory) -Young Engineer of the Year
Steve Knapp, P.E. (Knott Laboratorys) -Project Manager of the Year
Mark Westberg, P.E. (City of Wheatridge) - Public Sector Engineer of the Year
Nate Dowden, P.E. (RMG Engineering) - Manager of the Year
Pamela Quillin, P.E. (Quillin Engineering) - Woman Engineer of the Year
Martin/Martin, Inc. - Project of the Year
Thank you to our great 2017 NSPE-CO Awards sponsors!
2017 Platinum Sponsor:
2017 Silver Sponsor:

Photo Sponsor: The Unfound Door
Bronze Sponsors
Palace Construction, The Law Office of James Nelson and The NSPE-CO Central Chapter
Educator of the Year and Student of the Year Awards sponsored by the NSPE-CO Education Foundation
Congratulations to the participants in the High School Bridge Building Contest!
About Bridge Building:
The annual Model Bridge Building Contest is a statewide program aimed at providing interaction and communication among practicing engineers, high school students, and other professionals. Its underlying objectives are to enhance the appeal of engineering careers to high school students, begin establishing their relationships with the professional community, and improve the prospects that such careers will be mutually beneficial to both society and the individual.
The top winners from each region in the state competition are eligible to advance to the International Contest. A student from Parker, Colorado took first place in the International competition and received a four year scholarship to the Illinois Institute of Technology!
Click here for the Bridge Building main page.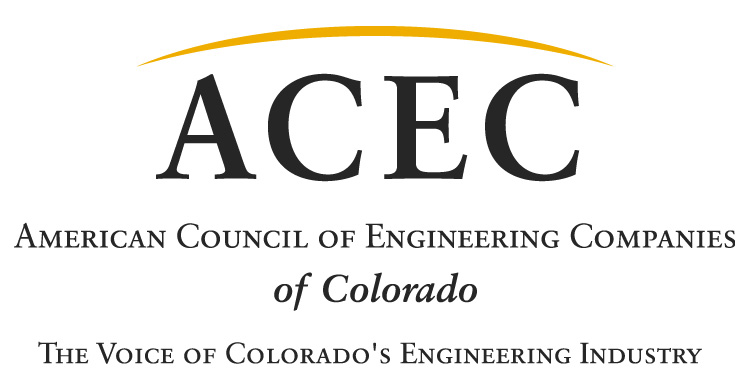 First Place Prizes of a $2,000 scholarship for the winning student who enrolls in an accredited Engineering program, courtesy of ACEC-Colorado and the National Society of Professional Engineers- Colorado Education Foundation.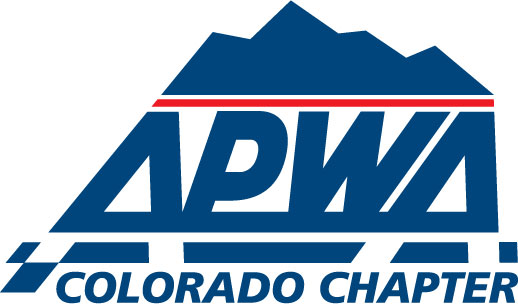 Second prize awards of $250 in each region courtesy of American Public Works Association - Colorado Chapter