The NSPE-CO Awards - Celebrating Excellence In Engineering

NOMINATIONS OPEN NOW through September 14, 2018. Help us recoignize excellence in the Engineering profession. We also recognize educators and the students who are the next generation of Professional Engineers.
CLICK HERE FOR THE AWARDS PAGE including nomination forms.
Our thanks to Platinum Sponsor Martin/Martin Consulting Engineers for their support of the NSPE-CO Awards.
Thank you also to Silver Sponsor NSPE-CO Education Foundation
and our Bronze Sponsors:
Critical Guidance Engineering
The Law Office of James Nelson
NSPE-CO Central Chapter
Additional sponsorship opportunities are available, contact the state office at (303) 480-1160 for more details.
Nominations for the 2018 NSPE-CO Awards are open now, entry deadline September 14th, 2018. Awards will be presented Thursday October 25, 2018. CLICK HERE FOR THE AWARDS PAGE including nomination forms.
Mediation and the Professional Engineer
Join the Central Chapter of NSPE-CO on Thursday, September 27th for a dinner program highlighting new legislation regarding mediation that impacts licensed Professional Engineers. This dinner is at the centrally located Hilton Garden Inn Cherry Creek (600 South Colorado Blvd in Denver).
PLEASE NOTE- NEW LOCATION for 2018-19!
Dinner and the presentation (eligible for 1 PDH) is just $40 per person ($45 per person after September 25th at noon) with a special student rate of $5 for advance registration. CLICK HERE TO REGISTER.
On May 29, 2018, Governor Hickenlooper signed HB-1224 into law. The Act has given DORA licensed professionals the right to insist on mediation with a mediator of their choice in any action to suspend or revoke their certification. The Colorado legislature has observed that "mediation typically achieves a resolution in a matter of hours. Taking less time means expending less money on hourly fees and costs." At the heart of HB-1224 is a requirement that the hearing officer or administrative law judge shall order mediation. At the licensee's request, the judge must allow a public or private mediator chosen by the licensee.
A client who feels injured may complain to DORA about your professionalism. Perhaps the client hasn't paid or they have been difficult to deal with. It is precisely when everyone is mad at each other, that you should think to mediate. Successful early mediation can protect more than your license, it can protect a business relationship and your wider reputation in social media and elsewhere.
Mediation is a process that brings parties together to resolve their differences through discussion and problem-solving. The goal is to achieve "win-win" solutions. The mediator is a neutral third party who helps facilitate the dialogue but is not the final decision-maker or judge. Mediation can resolve disputes quickly and effectively without the anxiety of litigation.
Presenter Simon Mole is a former magistrate who resolves disputes through mediation and arbitration. He is the current President of the Mediation Association of Colorado. He holds a BA from Cambridge University (England); a PhD in ecology from the University of Strathclyde (Scotland), and a JD from the CU Law School in Boulder. His training in mediation and conflict resolution is through the Colorado Bar Association, and from more than a decade working in Colorado's courts. He was one of Colorado's first Family Court Facilitators, and he has served on the Colorado Supreme Court's Standing Committee on Family Issues. He is passionate about helping everyone through the system, whether they have a lawyer or not.
Threats to Licensure
Two bills under consideration this legislative session threaten the licensure of Professional Engineers in Colorado (as well as other licensed professions). NSPE-CO has been monitoring these bills and working to defeat them. Licensure of professional engineers is critical to protecting the health, safety and welfare of the public. The practice of engineering is not a right but is a privilege granted only to those who hold the proper qualifications. Licensing boards and governing jurisdictions are necessary to regulate the profession. BOTH BILLS LOST IN COMMITTEE DURING THE LAST FULL WEEK OF THE LEGISLATIVE SESSION.
SB18-193 Limit State Agency Occupational Regulations was called The Right To Earn A Living Act. The bill would prohibit state agencies from imposing a personal qualification requirement in order to engage in a profession or occupation unless the agency can show that the requirement is demonstrably necessary and narrowly tailored to address a specific, legitimate public health, safety, or welfare objective. The bill would have required that prior to July 1, 2019 all state agencies review the regulations promulgated or administered by that agency and that any regulation not meeting the specific criteria in the bill be repealed. SB18-193 passed the Senate, but lost in committee in the House on Wednesday May 2nd. You can read the text of SB18-193 here.
SB18-236, Least Restrictive Regulation Professions and Occupations has many similarities to SB18-193, though it generally does not address health safety and welfare of the public (except for the cleanliness of facilities). The bill requires the department to find present, significant, and substantiated harm to consumers before recommending regulation. The bill further requires the department to recommend only the least restrictive regulation necessary to address the harm. Licensing is only allowed after other least-restrictive options including market competition, third party and consumer generated reviews, private certification and bonding.
This legislation requires the Department of Regulatory Agencies to presume that consumers are sufficiently protected by market competition and private remedies, and to create occupational regulations only where the department finds credible evidence of a present, significant, and substantiated harm to consumers. This represents a fundamental shift from the current system of licensure which has long protected the citizens of Colorado. Read the text of SB18-236 here.
NSPE-CO is the interdisciplinary professional engineering organization dedicated to supporting members in the ethical and professional practice of engineering, preserving the health, safety and welfare of the public while promoting the growth and development of the profession.

Colorado's Michael Aitken, P.E, F.NSPE is NSPE National President
Michael E. Aitken, P.E., F.NSPE is the 2018–2019 President of the National Society of Professional Engineers (NSPE). He is the first Colorado Professional Engineer to lead the national society.
He is a mechanical engineer with more than 25 years' experience in the fields of engineering, project management, property condition inspections and expert witness testimony. He is currently the Vice President of MEA Consulting Engineers which he founded with his wife in April 2000.
Long active in both the National Society of Professional Engineers and its state affiliate, NSPE-Colorado, Mr. Aitken he has been president of NSPE-Colorado and a member of NSPE's Board of Directors, House of Delegates, Budget & Finance Committee, Audit Committee, and PE Conference Task Force. In 2016 he was named a NSPE Fellow.
Mr. Aitken received his BS in Mechanical Engineering Technology from the Metropolitan State College in Denver and is registered as a Professional Engineer in 28 states. He has also attained LEED® AP O+M certification, the recognized standard for design sustainability. Michael is a Certified Commissioning Authority through the AABC Commissioning Group.
Mr. Aitken volunteers as a coach and mentor with FIRST Robotics and the FIRST Lego League to encourage elementary, middle and high school student to pursue a career in engineering. He also mentors college students and young engineers on the value of engineering licensure and the importance of giving back to their profession.
NSPE-CO Education Foundation 2018 Golf Tournament
Thank you to everyone that participated in the 2018 Education Foundation Golf Tournament. Special thanks to Balu Bhayani who has coordinated the tournament for many years. Thank you for your many years of work Balu!
The NSPE-CO Education Foundation is a 501(c)(3)
Organization, supporting engineering and scientific
educational activities of the National Society of
Professional Engineers—Colorado, including Bridge
Building for high school students, MATHCOUNTS
for junior high school students, and other
educational programs and scholarships.
Congratulations to the participants in the High School Bridge Building Contest!
About Bridge Building:
The annual Model Bridge Building Contest is a statewide program aimed at providing interaction and communication among practicing engineers, high school students, and other professionals. Its underlying objectives are to enhance the appeal of engineering careers to high school students, begin establishing their relationships with the professional community, and improve the prospects that such careers will be mutually beneficial to both society and the individual.
The top winners from each region in the state competition are eligible to advance to the International Contest. A student from Parker, Colorado took first place in the International competition and received a four year scholarship to the Illinois Institute of Technology!
Click here for the Bridge Building main page.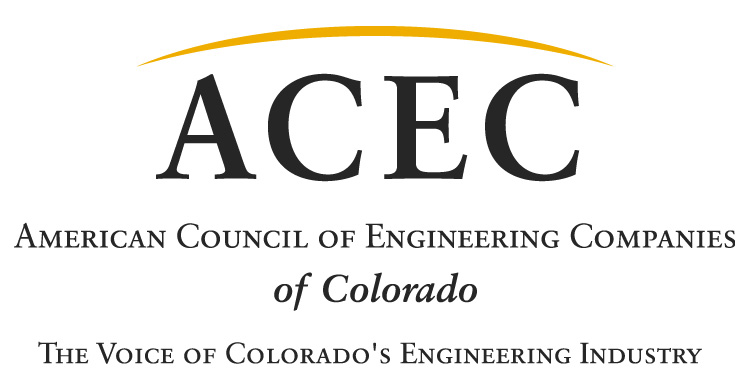 First Place Prizes of a $2,000 scholarship for the winning student who enrolls in an accredited Engineering program, courtesy of ACEC-Colorado and the National Society of Professional Engineers- Colorado Education Foundation.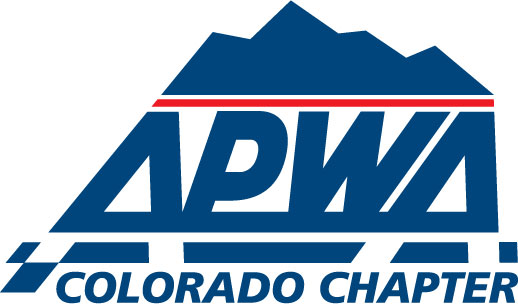 Second prize awards of $250 in each region courtesy of American Public Works Association - Colorado Chapter