Central Chapter Social - Wednesday, January 29th 5-7pm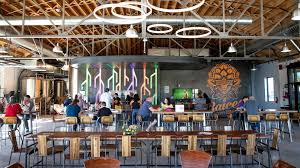 "Raíces, meaning "roots", is the community taproom delivering high quality craft beer along with Latin- American food and entertainment to connect its guests through culture.
Because, at Raíces, we believe that culture is an asset.
Raíces fuels Latino senses in everyone, and crafts cultural connections that enrich our community."
No charge to register, but pre-registration is requested for logistical reasons. Parking is free, with overflow parking next door. Please do not park across the street.
Energy Systems Integration Tour - Thursday, February 27th

The National Renewable Energy Laboratory (NREL) invites NSPE-CO to take a tour of their newest facility, the Energy Systems Integration Facility (
https://www.nrel.gov/esif/
) on Thursday, February 27th at 10am.
The Energy Systems Integration Facility (ESIF) bolsters the capabilities of NREL's grid integration research. ESIF tests renewable technologies at actual power before actual interconnection with the grid. This helps manufacturers learn how to design these technologies to seamlessly integrate with the system, and it raises the confidence of utilities and investors to support their integration.NREL's electric grid integration research is aligned with the U.S. Department of Energy's Grid Modernization Initiative as part of the Grid Modernization Lab Consortium.
If you would like to attend, please
register by February 19th (January 26th for Foreign National Guests, see below).
The tour is
limited to 20
people so please register as soon as possible.
REGISTER NOW.
Registration is required, and is free. One PDH is available for participation in this tour.
Date: February 27, 2020
Time: 10:00 am - 11:15 am (Please arrive promptly at 10:00 am for security check in)
Address: 15013 Denver West Parkway, Golden, CO
Volunteer Opportunity:
For over 30 years, NSPE has sponsored a multi-level mathematics competition program for middle school students in grades 6-8. MathCounts encourages students to enjoy math and consider pursuing STEM education and careers, including engineering. Each year, about 1,000 students participate on our Colorado program. We are seeking NSPE-CO members and friends to volunteer for any of our 8 regional competitions (called "Chapter Competitions") in February or our State Competition in March. Volunteers can proctor the competition or score the tests (don't worry – we provide the answer sheets!) Volunteers are needed from about 9 am to 1 pm on the competition day.
Our first Chapter Competition will be on Saturday, February 1 at the University of Denver with other Chapter Competitions on other dates in February. The State Competition will be on Saturday, March 14 at the University of Colorado Denver - Anschutz Campus. For more information on competition dates and locations, please visit our website http://mathcounts.coloradomath.org/. You may volunteer by contacting the coordinator listed for the competition. You may also contact the State MathCounts coordinator Noelle Cochran at noelle.cochran@aecom.com
Come and help NSPE-CO bring this wonderful mathematics experience to students throughout Colorado!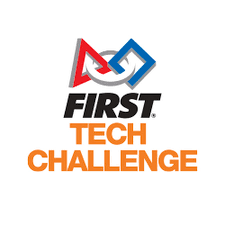 FIRST® Tech Challenge is a robotics competition designed for students in grades 7-12 to compete head-to-head, using a sports model.
Teams are responsible for designing, building, and programming their robots to compete in an alliance format with and against other teams.
Teams, including students, coaches and mentors, are required to develop strategy and build robots based on sound engineering principles. Awards are given for the competition as well as for community outreach, design, and other real-world accomplishments.
Impact the next generation of changemakers! Volunteering with FIRST is an amazing opportunity for you to be energized, feel fulfilled, and have FUN. You'll be inspired when you feel the energy and excitement that the programs bring to students and adults alike.

FIRST® Tech Challenge Competition Volunteers:
■ Have a positive impact on the lives of students, helping them discover the fun in science and technology
■ Generally, commit one day each year to making the competition a success (time depends on role)
■ Are provided with training, breakfast, lunch and a t-shirt
■ Make new friends with like-minded people
■ Volunteer together with friends, family, and colleagues (you must register individually)
■ Have fun!

Volunteer Roles Include: Judges, Referees, Inspection, Queuing, Score keeping, Setup and Cleanup

Events

Saturday, Jan 25 Central Denver Qualifier George Washington High School, Denver
Saturday, Feb 1 Liberty Common Qualifier Liberty Common Elementary School, Fort Collins
Saturday, Feb 1 Roaring Fork Qualifier Glenwood Springs High School, Glenwood Springs
Saturday, Feb 8 Colorado FTC Championship Mountain Range High School, Westminster
For more details on how to volunteer, click here.

NSPE-CO Awards 2019
Thank you to everyone that made the 2019 NSPE-CO Awards a success. Congratulations to our honorees.
Click here for a digital version of the printed program for the NSPE-CO Awards, including information an all of the awardees.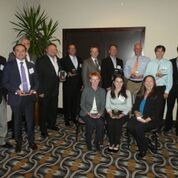 Thank you to our sponsors:
PLATINUM: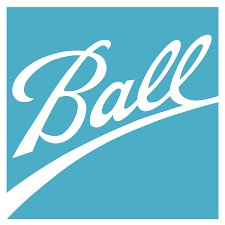 GOLD:

SILVER:


Bronze:
Quillin Engineering LLC
The Law Office of James E. Nelson
Knott Laboratory
Critical Guidance Engineering, LLC
Threats to Licensure in 2018 (Archive)
Two bills under consideration this legislative session threaten the licensure of Professional Engineers in Colorado (as well as other licensed professions). NSPE-CO has been monitoring these bills and working to defeat them. Licensure of professional engineers is critical to protecting the health, safety and welfare of the public. The practice of engineering is not a right but is a privilege granted only to those who hold the proper qualifications. Licensing boards and governing jurisdictions are necessary to regulate the profession. BOTH BILLS LOST IN COMMITTEE DURING THE LAST FULL WEEK OF THE LEGISLATIVE SESSION.
SB18-193 Limit State Agency Occupational Regulations was called The Right To Earn A Living Act. The bill would prohibit state agencies from imposing a personal qualification requirement in order to engage in a profession or occupation unless the agency can show that the requirement is demonstrably necessary and narrowly tailored to address a specific, legitimate public health, safety, or welfare objective. The bill would have required that prior to July 1, 2019 all state agencies review the regulations promulgated or administered by that agency and that any regulation not meeting the specific criteria in the bill be repealed. SB18-193 passed the Senate, but lost in committee in the House on Wednesday May 2nd. You can read the text of SB18-193 here.
SB18-236, Least Restrictive Regulation Professions and Occupations has many similarities to SB18-193, though it generally does not address health safety and welfare of the public (except for the cleanliness of facilities). The bill requires the department to find present, significant, and substantiated harm to consumers before recommending regulation. The bill further requires the department to recommend only the least restrictive regulation necessary to address the harm. Licensing is only allowed after other least-restrictive options including market competition, third party and consumer generated reviews, private certification and bonding.
This legislation requires the Department of Regulatory Agencies to presume that consumers are sufficiently protected by market competition and private remedies, and to create occupational regulations only where the department finds credible evidence of a present, significant, and substantiated harm to consumers. This represents a fundamental shift from the current system of licensure which has long protected the citizens of Colorado. Read the text of SB18-236 here.
NSPE-CO is the interdisciplinary professional engineering organization dedicated to supporting members in the ethical and professional practice of engineering, preserving the health, safety and welfare of the public while promoting the growth and development of the profession.

Colorado's Michael Aitken, P.E, F.NSPE completes term as NSPE National President
Michael E. Aitken, P.E., F.NSPE served as the 2018–2019 President of the National Society of Professional Engineers (NSPE). He is the first Colorado Professional Engineer to lead the national society.
He is a mechanical engineer with more than 25 years' experience in the fields of engineering, project management, property condition inspections and expert witness testimony. He is currently the Vice President of MEA Consulting Engineers which he founded with his wife in April 2000.
Long active in both the National Society of Professional Engineers and its state affiliate, NSPE-Colorado, Mr. Aitken he has been president of NSPE-Colorado and a member of NSPE's Board of Directors, House of Delegates, Budget & Finance Committee, Audit Committee, and PE Conference Task Force. In 2016 he was named a NSPE Fellow.
Mr. Aitken received his BS in Mechanical Engineering Technology from the Metropolitan State College in Denver and is registered as a Professional Engineer in 28 states. He has also attained LEED® AP O+M certification, the recognized standard for design sustainability. Michael is a Certified Commissioning Authority through the AABC Commissioning Group.
Mr. Aitken volunteers as a coach and mentor with FIRST Robotics and the FIRST Lego League to encourage elementary, middle and high school student to pursue a career in engineering. He also mentors college students and young engineers on the value of engineering licensure and the importance of giving back to their profession. Aiken was recognized at the 2018 NSPE-CO Awards with "the Gene Burdick Award."
NSPE-CO Education Foundation
The NSPE-CO Education Foundation is a 501(c)(3)
Organization, supporting engineering and scientific
educational activities of the National Society of
Professional Engineers—Colorado, including Bridge
Building for high school students, MATHCOUNTS
for junior high school students, and other
educational programs and scholarships.
Congratulations to the participants in the High School Bridge Building Contest!
About Bridge Building:
The annual Model Bridge Building Contest is a statewide program aimed at providing interaction and communication among practicing engineers, high school students, and other professionals. Its underlying objectives are to enhance the appeal of engineering careers to high school students, begin establishing their relationships with the professional community, and improve the prospects that such careers will be mutually beneficial to both society and the individual.
The top winners from each region in the state competition are eligible to advance to the International Contest. A student from Parker, Colorado took first place in the International competition and received a four year scholarship to the Illinois Institute of Technology!
Click here for the Bridge Building main page.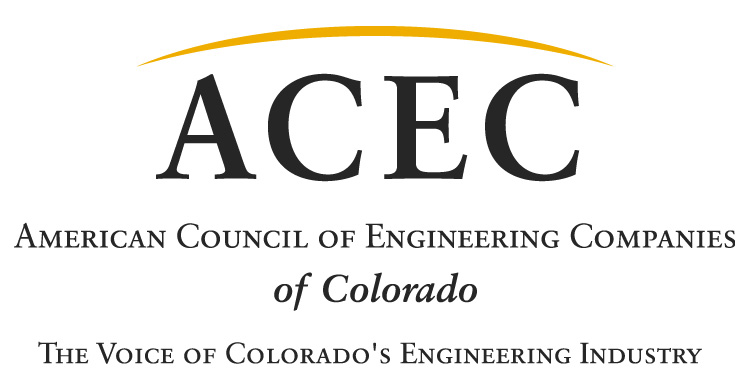 First Place Prizes of a $2,000 scholarship for the winning student who enrolls in an accredited Engineering program, courtesy of ACEC-Colorado and the National Society of Professional Engineers- Colorado Education Foundation.